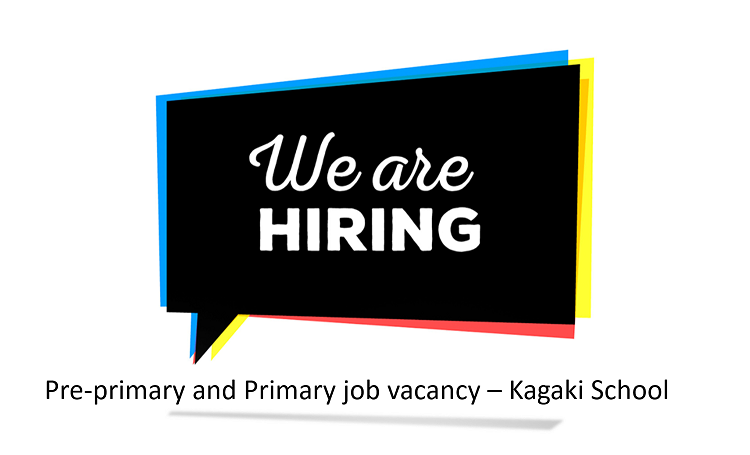 Kagaki School hereby advertises vacancies for the above jobs. The applications to be made via email to info@kagakischool.sc.ke or an application letter physically brought to the school's office in a sealed envelope addressed as follows;
Pre-primary/ Primary job vacancy,
Kagaki School,
P.O Box 322 – Egerton, Nakuru.
Details of the application are provided below;
Requirement:
a) Attach a CV and copies of all relevant certificates in the application
Qualifications:
1) Have a diploma in ECDE or P1, according to the desired position
2) Have a TSC number, or waiting slip.
Deadline:
Date: Friday 6th December 2019
Time: Before 12 pm
School's physical location and contact number:
Baraka Estate along Nakuru – Kisumu Road (A104)
Mobile No. 0717736675
Disclaimer: Only the shortlisted candidates will be contacted.